CamIQ at Security Essen 2016
Published: 23 September 2016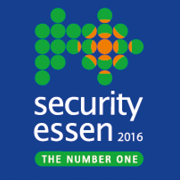 Visit us at Security Essen 2016 from 27-30 September 2016!
The security trade fair in Essen has been the leading trade show for security and fire safety for over 40 years. CamIQ will be presented this year at the several stands.
What can you expect?
We at CamIQ and our partners will be on-site to present the latest CamIQ edition: CamIQ 5.
CamIQ 5 offers many improvements and new features:
• CamIQ web client that conforms to HTML5 (without plug-ins)
• CamIQ Cloud accessibility
• CamIQ app for iPhone & iPad that supports CamIQ Cloud services for push messaging
• CamIQ failover concept (optional)
• Fast switching for rapid camera connections
• Camera layout included in the standard CamIQ client
• Central configuration backups
• New POS/ATM module
• CamIQ audio module for compatible Axis devices (bi-directional audio streaming)
• New, more flexible license model for CamIQ 5 Enterprise
Where you can find us
promise technology in cooperation with videotronic infosystems Nederland
Stand A35 in Halle 2
orfix international
Stand E12 in Halle 6
We are looking forward to your visit!